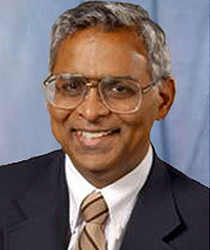 Director - Dr. Satish Kumar
Professor
801 Ferst Dr
School of Materials Science & Engineering
Georgia Institute of Technology
Atlanta GA 3032-0295
Tel: 404-894-7550
FAX: 404-894-8780
Cell: (678)371-2760
Email: satish.kumar@gatech.edu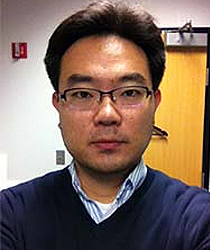 Manager - Dr. Han Gi Chae
Senior Research Engineer
801 Ferst Dr
School of Materials Science & Engineering
Georgia Institute of Technology
Atlanta GA 3032-0295
Tel. 404-385-2921
FAX: 404-894-8780
Email: hangi.chae@gatech.edu
About the Center
In the Carbon and Multi-functional Fiber Center, researchers are utilizing gel spinning technology of polyacrylonitrile (PAN) and polyacrylonitrile/carbon nanotube (PAN/CNT) fibers in an effort to produce the next generation carbon fiber.
In order to reach this goal, PAN/CNT solutions are prepared in a class 1000 cleanroom environment. Fibers are then spun on a fiber spinning system capable of producing a 100 filament tow, followed by post process drawing of the PAN or PAN/CNT fiber, which are also done in a class 1000 cleanroom. Fully drawn fibers are then moved to a second class 1000 cleanroom where they are put through a series of oxidative environments followed by carbonization in inert environment. Continuous carbon fiber tows have been produced from as few as 40 filaments to as large as 6000 filaments.
The center is being directed by Satish Kumar, Professor in Materials Science and Engineering.